CMO Paul Kelly says he's never provided mental health advice on mask mandates
Australia's Chief Medical Officer says he's "never" given advice to the PM on one crucial element in the mask mandate debate.
Chief medical officer Paul Kelly has revealed he has never advised Prime Minister Anthony Albanese not to introduce mask mandates on mental health grounds revealing it's ultimately a matter for political leaders to decide.
In an exclusive interview with news.com.au, Professor Kelly said he understood the expectation early in the pandemic that doctors told political leaders what to do.
However, he said ultimately they are "the decision makers" and he would never advise a mask mandate, given that public health orders were a matter for the states.
The Prime Minister has repeatedly suggested in recent interviews that mask mandates are off the table for a range of reasons including mental health considerations, suggesting the reason was also something "chief health officers have borne in mind", and citing meetings with Prof Kelly.
"There are two things at play. One is mental health considerations. The imposition of controls on people's behaviours has an impact of people's health, that's just a reality," Mr Albanese said.
But Prof Kelly told news.com.au he has never given any advice that mask mandates would have a mental health impact.
"I've never given mental health advice on masks," he said.
"It's not really my area."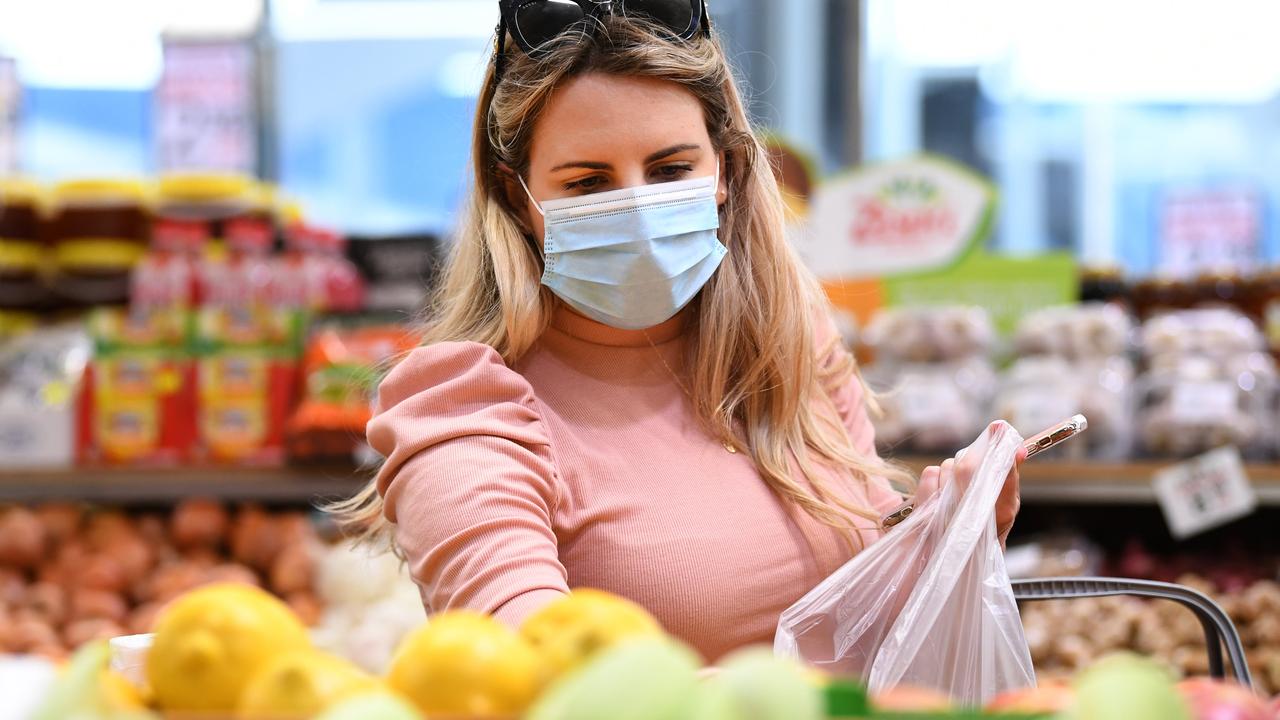 Chief medical officer Paul Kelly says he has never told the PM mental health should stand in the way of implementing mask mandates. Picture: NCA NewsWire / Dan Peled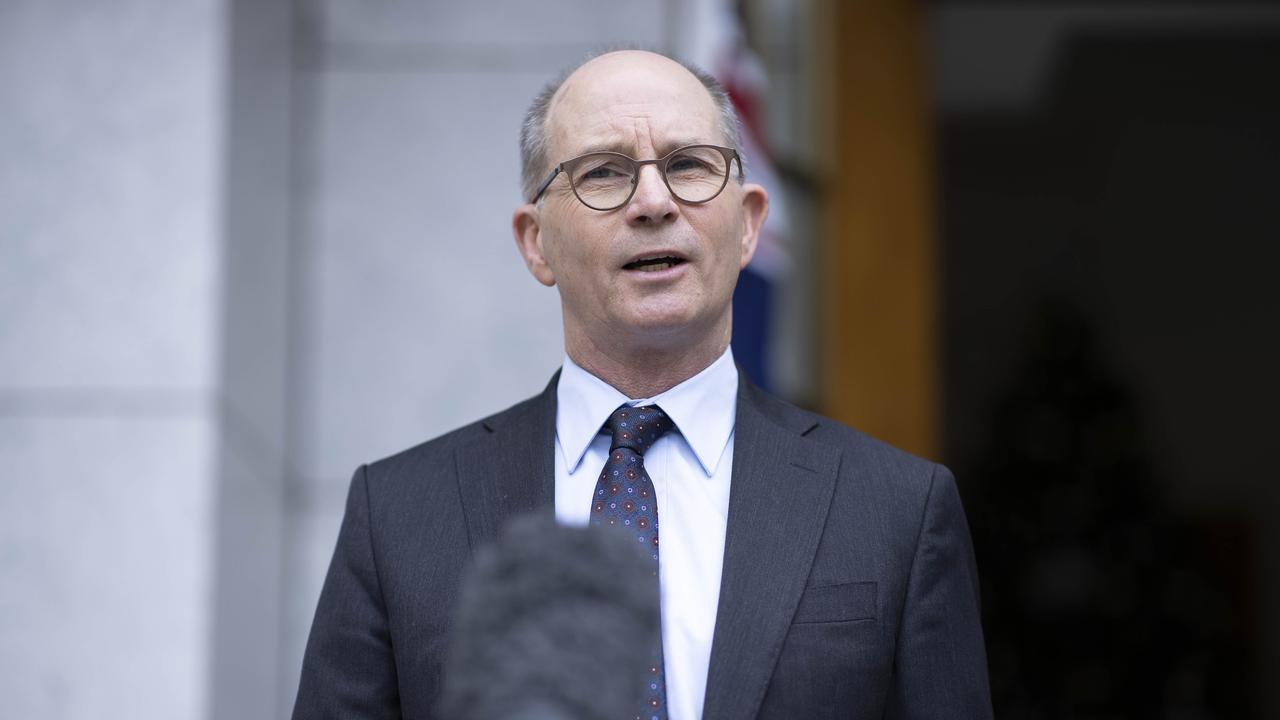 In an exclusive interview with news.com.au, Prof Kelly said 'whatever we can do' to slow the spread of Covid-19 was important. Picture: NCA NewsWire / Gary Ramage
Equally, he said he didn't see it as his role to instruct politicians to mandate masks.
Instead, he stressed that his strong current advice was to encourage mask use but how that was implemented was ultimately a matter for political leaders to work out.
"That advice is this: that in the current situation, with rising rates of rising numbers of cases in the community, which we know escapes immunity, and is highly infectious, that whatever we can do now, to decrease that spread to slow the spread is important," Prof Kelly said.
"We know that masks work."
But Prof Kelly said ultimately the political leaders were the "decision makers."
"I know, people have this expectation that the doctors would tell you what to do in the past," he said.
"I should be giving advice on what can be done, but governments need to decide, pulling in any other information and advice they need, such as mental health advice, such as social advice, such as economic advice, whatever, to make those decisions.
"The governments are the decision makers. We live in a democracy, not a technocracy."
Asked what he would do if the Prime Minister came to him and asked for a mask mandate, Prof Kelly said it was matter for the states to make public health orders.
In a recent interview with ABC Melbourne, PM Anthony Albanese appeared to suggest he had discussed mental health barriers to implementing a mask mandate with the CMO. Picture: NCA NewsWire / Jeremy Piper
"I would advise him very strongly that that is actually a matter for the states," he said.
Speaking on ABC radio in Melbourne last week, Mr Albanese again raised the mental health impact of mandates.
"The other thing you need to bear in mind is the mental health aspects of restrictions on people's behaviour. We need to get the balance right," he said.
"And I think that's something that the chief health officers have borne in mind. I know from Professor Kelly and the meetings I've had with him, and I've met with him regularly as Prime Minister. And we will continue to do so."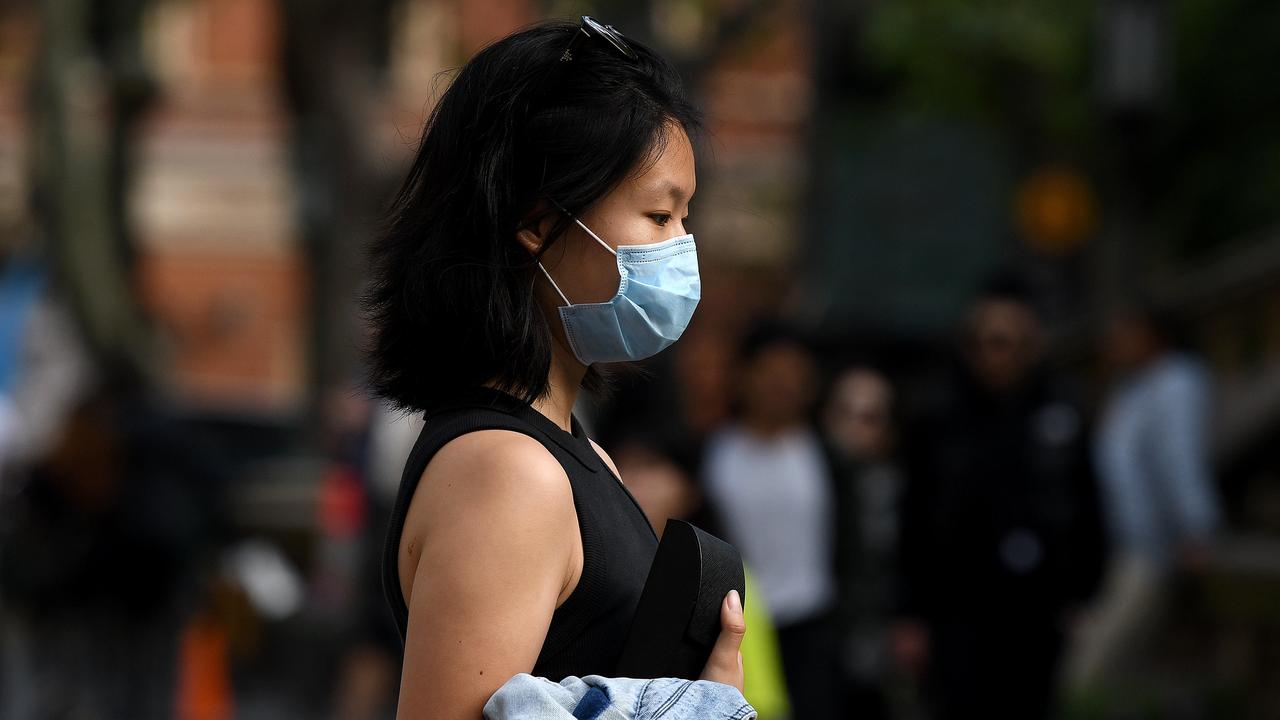 In another interview with Sky News, the PM deflected questions on his reasoning that mental health would be impacted by mask mandates. Picture: NCA NewsWire/Bianca De Marchi
In the same interview, he said no chief minister or premier has advocated for a mandate, and stated Prof Kelly had also "not put forward a plan for mandates".
"He's used the same language that I've seen state premiers use, which is that people should be highly encouraged to wear masks indoors, where they're in circumstances where they can't socially distance," he said.
On Sunday, Mr Albanese was asked again on Sky News why he argued that the mandating of that would have an adverse reaction in mental health terms.
He referred to the experience of his son Nathan and other young Australians.
"No, what I've referred to, to be clear, is the overall restrictions on people's behaviour that has occurred,'' he said.
"As you know, I've got a 21-year-old son who didn't enter campus essentially for two years, almost, of his university degree.
"That's really tough on young people in particular, young people not being able to go out and engage in the normal way."