Entertainment
Disha Patani opened the front zip at the airport, crossed the limits of boldness, competing to get the photo taken
Bollywood actress Disha Patani is ruling the hearts of people not only with her cute smile but also with her stylish looks, the proof of which we got to see at the Mumbai airport recently.
Disha Patani's cool and casual look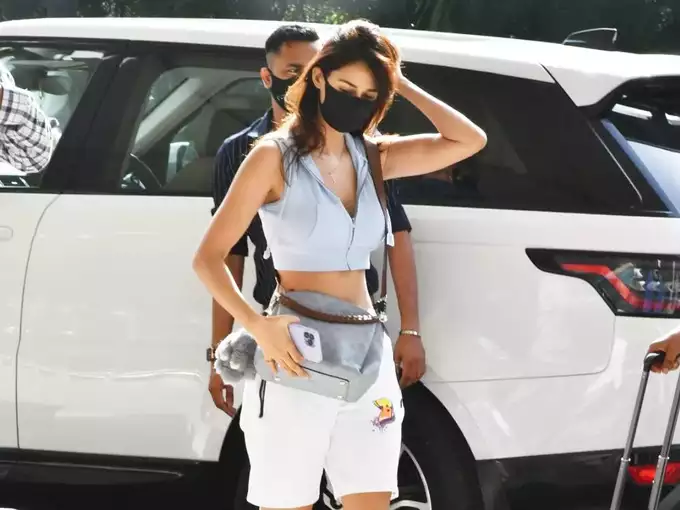 Disha Patani is one of those beauties who never fails to impress people with her clothes selection-fit figure and cute smile whenever she steps out of the house. This is also because she carries the cool and casual look with so much confidence, in which she does not want to add a tinge of boldness. This time also the same thing appeared to happen. Actually, this lady was recently spotted at the airport, where she was leaving from Mumbai to Hyderabad for one of her shoots.
Disha's love for athleisure is not decreasing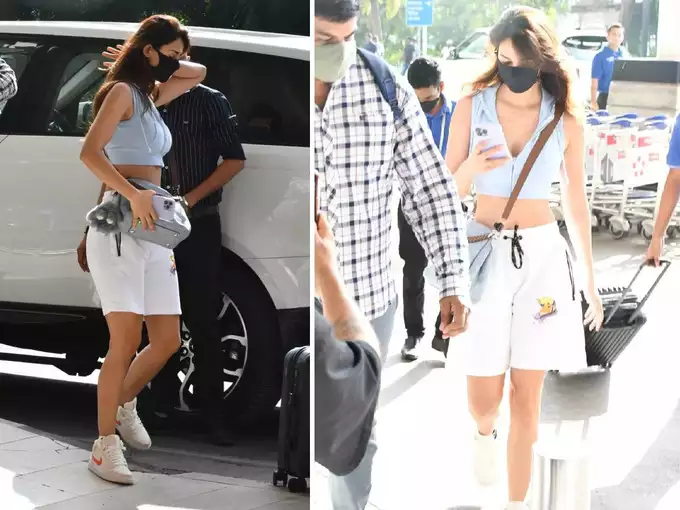 To catch the flight, Disha Patani had chosen athleisure clothes for herself, which she tried her best to give a super cool touch. The actress wore a two piece set during this time, which included a bralette contrasting with shorts.
Open the zip and apply tempering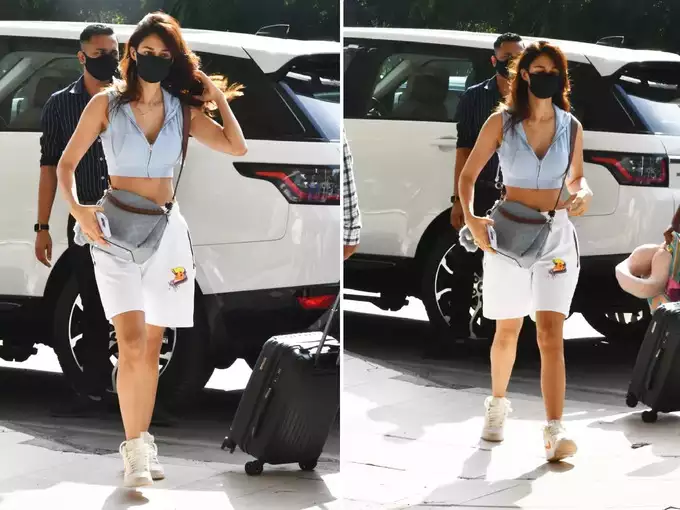 Disha wore a sky blue color bralette top during this time, which had a low-cut neckline. At the same time, she had matched white colored basketball shorts, which looked great in terms of comfort.
Bag and shoes also looked perfect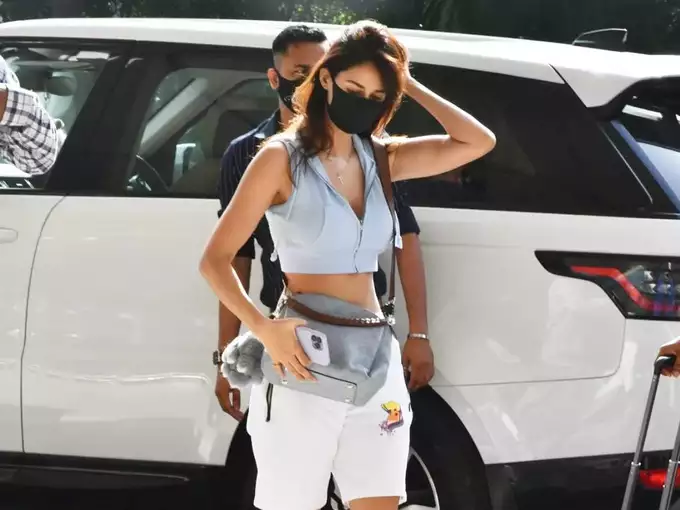 With this athleisure set, Disha matched white sneakers instead of heels or flats, which looked perfect for travelling. At the same time, crossing the body, she carried a sling back of Louis Vuitton, which was also the focus point of the look.
came out of the house without makeup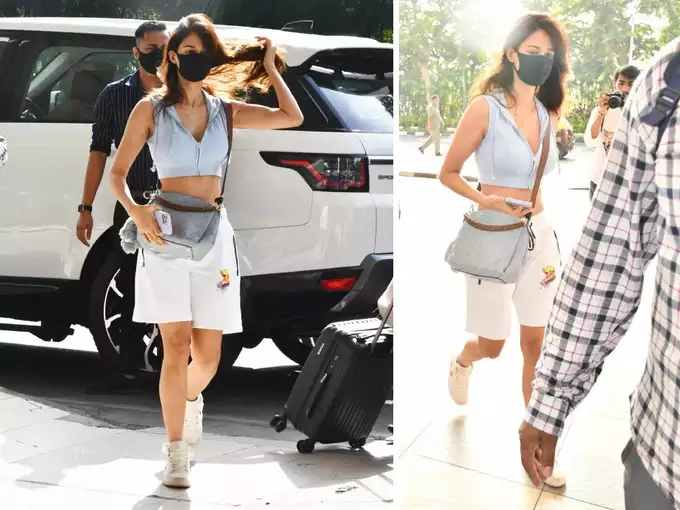 Disha kept her look completely makeup free. She had applied a black mask on her face, with which she kept her hair open. Well, it would not be wrong to say that Disha's toned body was flaunting perfectly in these clothes.