Entertainment
Dylan Mulvaney seen for first time since returning to US from Peru after Bud Light controversy in nipple-baring dress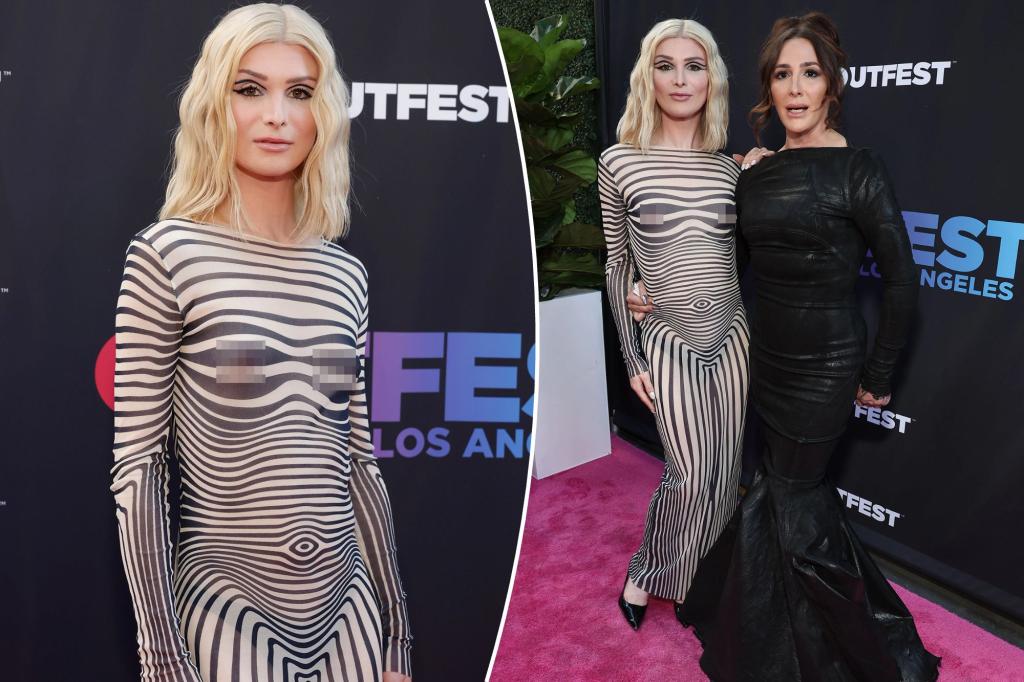 Dylan Mulvaney is back stateside for a flashy film festival event in California while she traveled to Peru where she claimed she didn't feel safe in the US.
The transgender influencer, 26, appeared in good spirits as she donned a daring dress at the celebrated LGBTQ+ festival Outfest at downtown Los Angeles' Orpheum Theatre Thursday.
The model opted for a see-through dress for the star-studded premiere, pairing the look with bold eyeliner and a pair of black heels.
She enjoyed several photo ops on the pink carpet, before posing for snaps with TikTok star Chris Olsen.
Mulvaney attended the screening of "Aristotle And Dante Discover The Secrets Of The Universe" directed by Aitch Alberto.
The Los Angeles LGBTQ film festival, which runs from July 13 until July 23, will close with Sav Rodgers' "Chasing Chasing Amy" at the Montalbán Theatre.
This year's selections mark the first time in the event's 41-year history that both the opening and closing films were made by trans filmmakers. 
Mulvaney's red carpet appearance comes just days after she sought a change of scenery in Peru "to feel safe" following the backlash from her partnership with Bud Light.
She told fans that she no longer felt safe at home in the US after she faced backlash over becoming the beer brand's rep in March.
Mulvaney shared snaps and videos from her trip to the South American country, notably posing next to the steps at Machu Picchu and a handful of llamas in her bid to "feel something."
"Okay, surprise," she told fans in a TikTok video on Monday. "I'm in Peru! I'm at Machu Picchu. Isn't this so beautiful?"
"I came here to feel something. And I definitely have. I have done shaman ceremonies that were like 10 years worth of therapy, it was wild," she explained.
"I've seen a lot of llamas. The people here are so kind. I feel very safe here. It's a little sad that I had to leave my country to feel safe but that will get better eventually."
Following Mulvaney's partnership with Bud Light, Anheuser-Busch has lost more than $27 billion in market cap.