News
Employees Holiday: Big News! Government issued order for 30 days leave for employees
Employees Holiday: There is good news for the employees. Now they will get the benefit of leave. For this the date has been extended. Orders for this were issued by the state government. After the issue of the order of the state government, now instead of 18, they will get the facility of 30 days leave.
30 days casual leave
In Chhattisgarh, instead of 18 days, 30 days casual leave will be provided to contract employees. After giving the instructions of the state government, now orders have started being issued from the districts also. A letter has been issued by the DEO of Bastar to all the BEOs, Principals and Vice-Principals.
In the order issued, the order dated August 3 of the General Administration Department has also been cited. Under the order, contractual employees were given 18 days leave in every calendar year. Which has now been reduced to 30 days. Now he will get 30 days leave.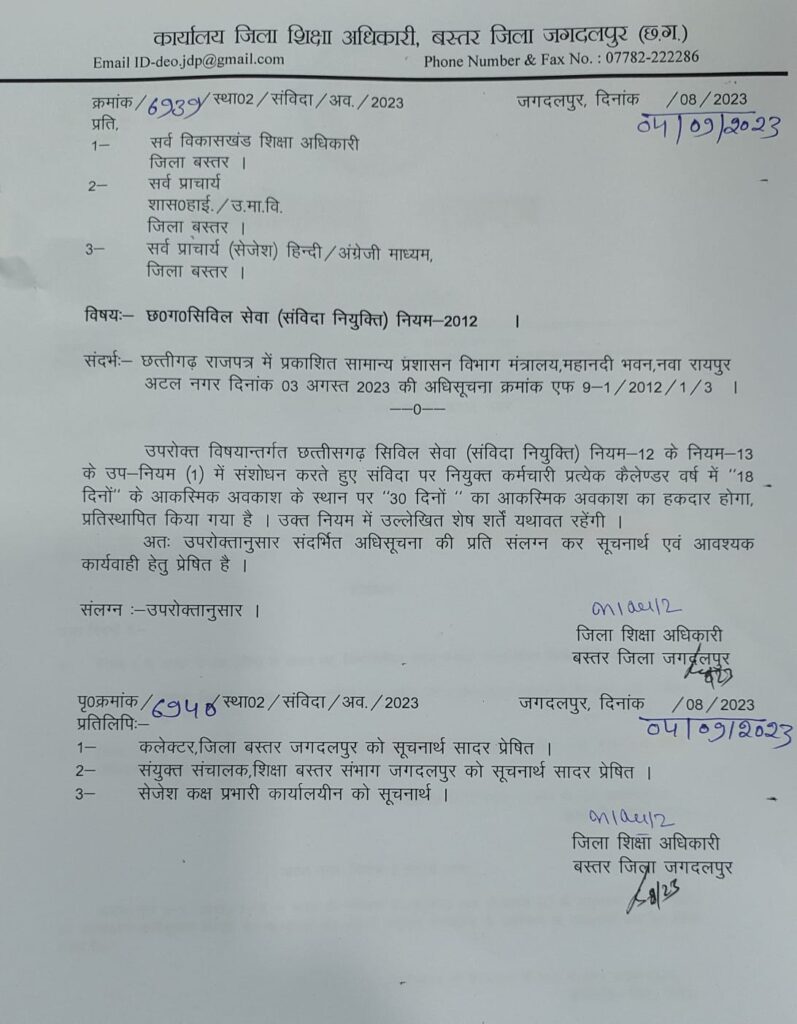 It has been clarified in the order that a copy of the notification should be attached and necessary action should be taken under it. Apart from this, it has also been said that all other conditions in this rule will remain the same as before.