News
Good Vibes Festival cut short on the first night after singer's profanity-laden speech against govt, kiss on stage
KUALA LUMPUR, July 22 — The three-day Good Vibes Festival 2023 (GVF 2023) in Sepang that started last night ended prematurely on its first day due to "non-compliance" with local performance guidelines by British band 1975.
Various news media reported the concert being stopped after 1975's fifth song when its vocalist Matt Healy made an expletive-laden speech against the government on stage midway through its performance and kissed his male guitarist on stage.
"Okay, that's it from us, guys. We're banned from Kuala Lumpur," he was quoted as saying before leaving the stage last night by The New Straits Times in a report this morning.
The GVF 2023 organizer confirmed the abrupt end to yesterday's show in a statement early this morning due to the incident but said the festival would continue today and tomorrow.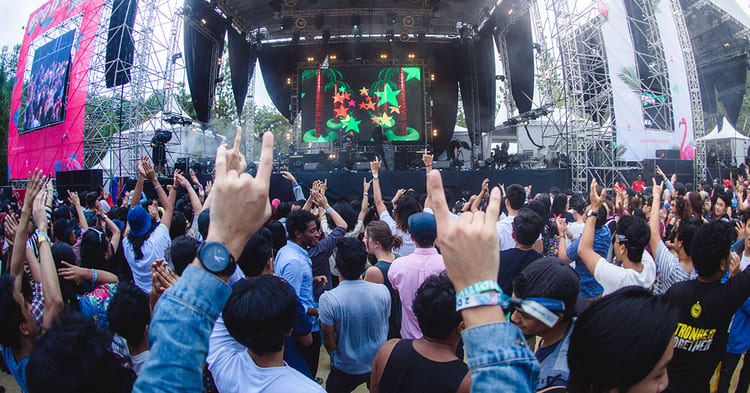 "We regret that The 1975 performance had to be cut short due to non-compliance with local performance guidelines," it said in a brief statement.
"Good Vibes Festival 2023 will proceed as scheduled, and we eagerly anticipate your presence on Saturday and Sunday.
"To those who attended on Friday, July 21, 2023, we understand your disappointment. If you have a Friday single-day festival wristband, you will now be able to attend the festival on either Saturday or Sunday — simply present your Friday single-day wristband at the main entrance for entry. We hope to see you soon," it added.
In an early morning tweet, Communications and Digital Minister Fahmi Fadzil said he would be calling up the organizer for an explanation.
"This was a very rude action. I have called the organiser to give an explanation tomorrow, and will be contacting the authorities for a full report," he posted on Twitter at about 3.340am5.
Ini satu tindakan yang sangat biadab. Saya telah panggil penganjur untuk beri penjelasan esok, dan akan berhubung dengan pihak berkuasa untuk dapatkan laporan penuh. https://t.co/f4yf4s2XQP

— Fahmi Fadzil 🇲🇾 (@fahmi_fadzil) July 21, 2023