News
Government Employees Holiday: Good news for the employees! Benefits of optional leave including restricted, DoPT issued order, these will be the rules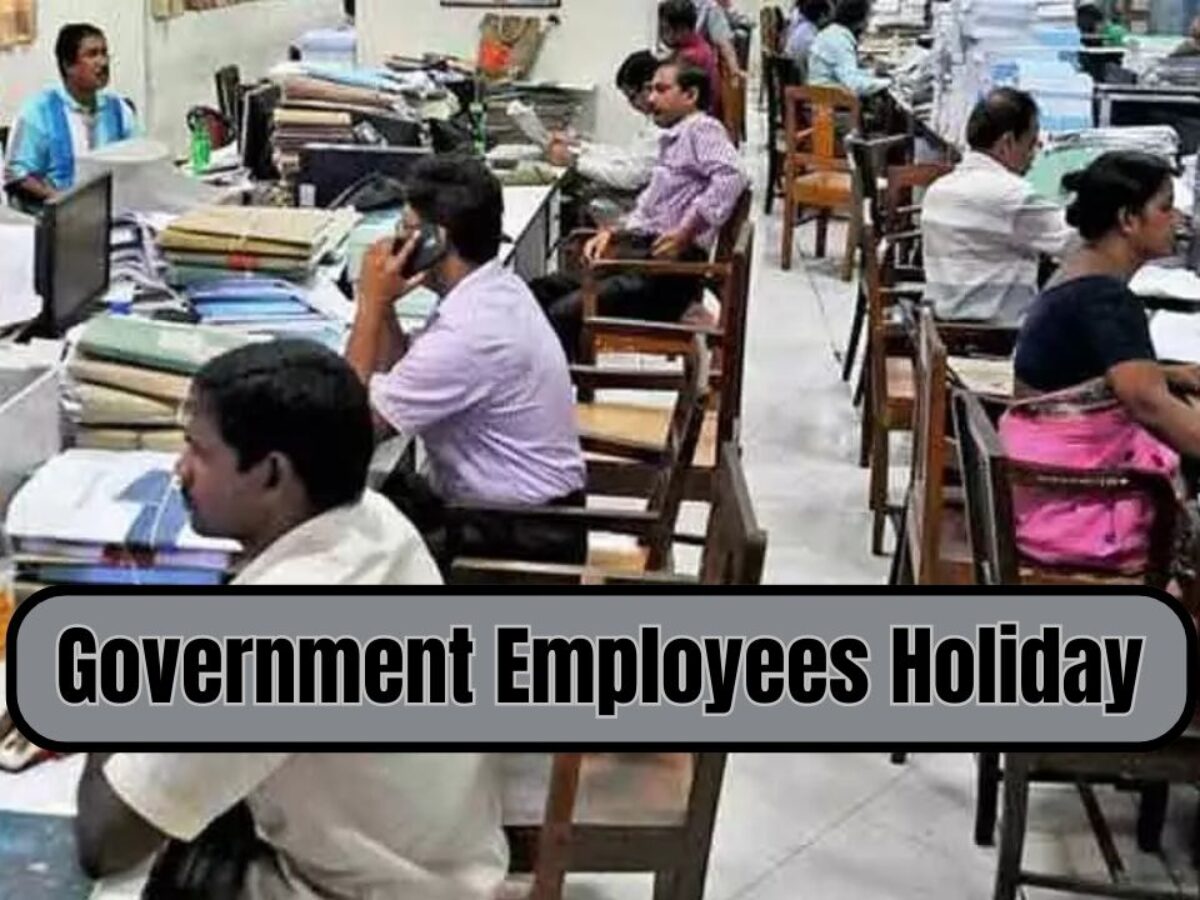 A holiday has been announced by the government for central employees. For this orders have also been issued by DoPT. Under the order, they will get the benefit of important leave.
Government Employees Holiday: Holiday has been announced for central employees. An order has been issued for this. According to the rules and policy issued in the order, the employees will get the benefit of 3 optional holidays including 14 compulsory holidays. An order has been issued by DoPT for this.
Issued orders
It is stated in the order that during the year 2024, the holidays specified in Annexure-I of this Office Memorandum will be observed in all administrative offices of the Central Government located in Delhi/New Delhi. In addition, each employee will also be allowed. He will be given the benefit of any two holidays to be chosen by him from the list of restricted holidays specified in Annexure-II.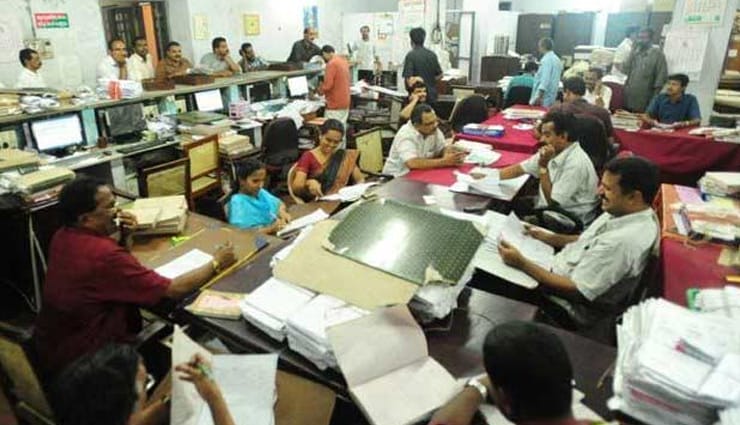 Rules set
The issued order states that 4. The list of restricted holidays is attached as Annexure-II to this O.M. For Central Government Offices located in Delhi/New Delhi. The coordination committees in the state capitals may prepare a separate list of restricted holidays keeping in view the occasions of local importance.
Any change in the date of holidays in respect of Id-ul-Fitr, Id-ul-Zuha, Muharram and Id-e-Milad, for Delhi/New Delhi offices, if necessary, depending upon the sighting of the Moon Personnel , to be announced by the Ministry of Public Grievances and Pensions, after ascertaining the position from the Govt. (DCP, Special Branch, Delhi Police, NCT of Delhi.
Compulsory holidays
In addition to the three holidays in the administrative offices of the Central Government, the following holidays will be compulsorily observed, to be chosen from the 12 optional holidays shown below.
Republic Day
Independence Day
Birthday of mahatma gandhi
Buddha Purnima
Christmas day
Dussehra (Victory Dashmi)
Diwali (Deepavali)
Good Friday
Birthday of Guru Nanak
IDU'L FITR
Idul Zuha
Mahavir Jayanti
Muharram
Birthday of Prophet Muhammad (Id-e-Milad)
It is also clarified that no changes are permitted except for certain exceptions in the festivals and dates as indicated in Annexure-I and Annexure-II.
The 12 optional holidays are as follows:
An extra day for dussehra
Holi
Janmashtami (Vaishnavi)
Ram Navami
Maha shivratri
Ganesh Chaturthi / Vinayaka Chaturthi
Makar Sankranti
Chariot Festival
Onam
Pongal
Shree Panchami / Basant Panchami
Vishu / Vaisakhi / Vaisakhadi / Bhag Bihu / Mashadi Ugadi /
Chaitra Shukladi / Chet! Chand/Gudi Padwa/First Navratri/
Nauraj / Chhath Puja / Karva Chauth.
For offices outside Delhi/New Delhi, the Central Government Employees Welfare Coordination Committees in the State Capitals, depending on the decision of the respective State Governments/Union Territories regarding Idu, if necessary, on the days of Fitr, Idul Zuha, Muharram and Authorized to change the date of Eid-e-Milad holiday.
Gazetted Holidays to be observed in Central Government Offices during the year 2024
Republic day 26 january
Holi 25 March Chaitra 05 Monday
Good friday march 29
Eid-ul-Fitr April 11
Ram Navami 17 April
Mahavir Jayanti 21 April
Buddha Purnima 23 May
Id-ul-Zuha (Bakrid) June 17
Muharram 17 july
Independence day 15 august
Janmashtami (Vaishnava) 26 August
Milad-un-Nabi or Eid-e-Milad (Birthday of Prophet Muhammad) 16 September
Mahatma Gandhi's birthday 02 October
Dussehra 12 October
Diwali (Deepavali) October 31
Guru Nanak Jayanti 15 November
Christmas Day 25 December
Restricted Holidays to be observed in Central Government Offices during the year 2024
Annex II
Holiday date
New Year's Day 01 January
lohri 13 january
Makar Sankranti 14 January
Magh Bihu / Pongal 15 January
Guru Gobind Singh's birth anniversary January 17
Hazrat Ali's birthday 25 January
Shree Panchami, Basant Pancham
Shiv ji Jayanti 19 February
Birthday of Guru Ravi Das 24 February
Swami Dayanand Saraswati's birthday 06 March
Maha Shivratri 08 March
Holika Dahan 24 March
Dolyatra 25 March
Easter Sunday 31 March
Jamaat-ul-Vida 05 April
Chaitra Shukladi / Gudi / Padwa / Ugadi / Cheti Chand April 09
Vaisakhi / Vishu 13 April
Meshadi (Tamil New Year's Day) / Vaishakhadi (Bengal) / Bahag Bihu (Assam) 14 April
Birthday of Guru Rabindranath Tagore
Chariot Festival
Zoroastrian New Year's Day / Nauraj
Raksha Bandhan
Ganesh Chaturthi / Vinayaka Chaturthi
Onam or Tiru Onam day
Dussehra (Saptami)
Dussehra (Mahashtami) / Dussehra (Mahanavami)
maharishi valmiki birthday
Karak Chaturthi (Karva Chauth)
Narak Chaturdashi
Govardhan Puja
Bhai Dooj
Pratihara Shashthi or Surya Shashthi (Chhath Puja)
Martyrdom Day of Guru Tegh Bahadur
Christmas Eve
These will be the rules
The Union Territory Administration will decide the list of holidays as per the instructions issued in this regard by the Ministry of Home Affairs.
In respect of Indian Missions abroad, the number of holidays may be notified as per the instructions contained in this Department's Office Memorandum. No. 12/5/2002-JCA dated 17 December 2002. In other words, only after joining the list will they have the option to choose their own 14 (fourteen) holidays, which include Mahavir Jayanti and Dussehra in the list of three national and compulsory holidays and weekly holidays.
In respect of banks, the holidays will be regulated as per the extant instructions issued by the Department of Financial Services, Ministry of Finance.