News
Mom brought baby to Depeche Mode, psychologists divided, pediatrician appalled: 'What if he has epilepsy?'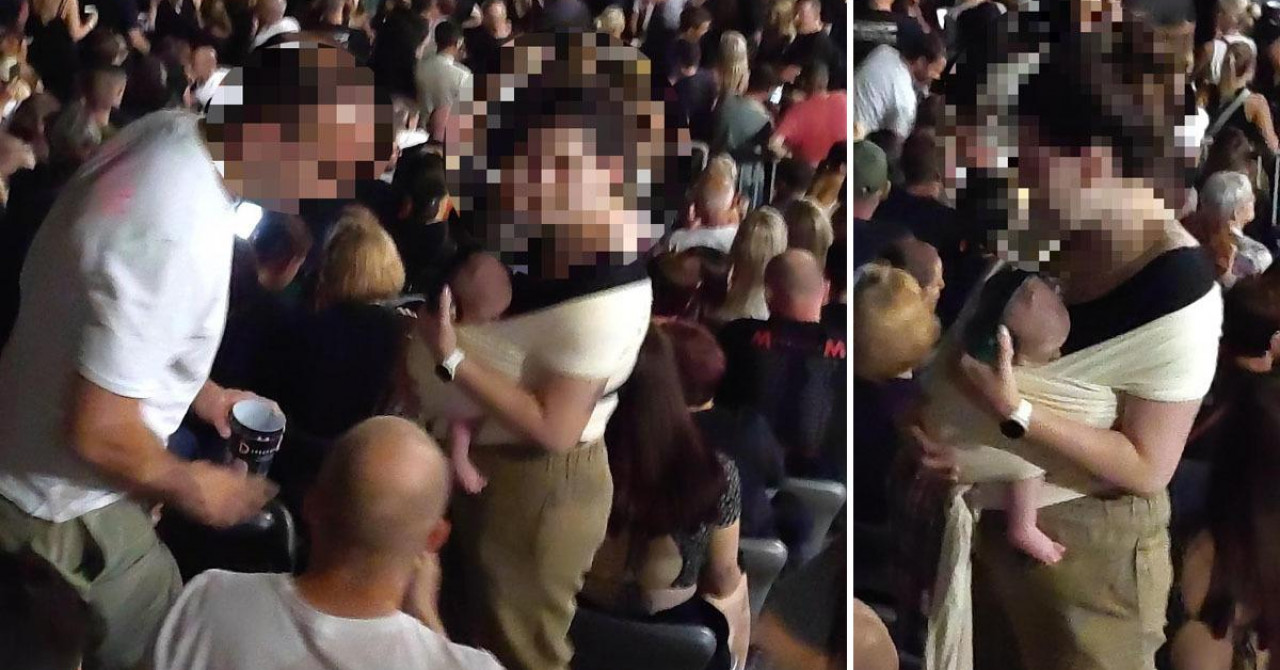 What is the appropriate age to take a child to a concert? This is exactly the question we were asked yesterday by a reader, otherwise a health worker (data known to the editorial office), who was shocked that two young parents took two small children to the Depeche Moda concert in the packed Arena.
As it says, and it is supported by photos, it is about a boy about three years old and a few months old babies.
As you can see in the photos, the baby is in a scarf worn by the mother, and headphones are on her ears, just like her older brother.
– I was horrified by the sight and the idea of ​​bringing a newborn child into a full Arena, exposing it to that noise, vibrations, spotlights, light show, heat… of course, smoking was done inside despite the ban. Maybe they are cool, young parents who want to make sure their children don't listen to teasing in time, but to me this seems more like a case for the Ombudsperson for Children – says the reader.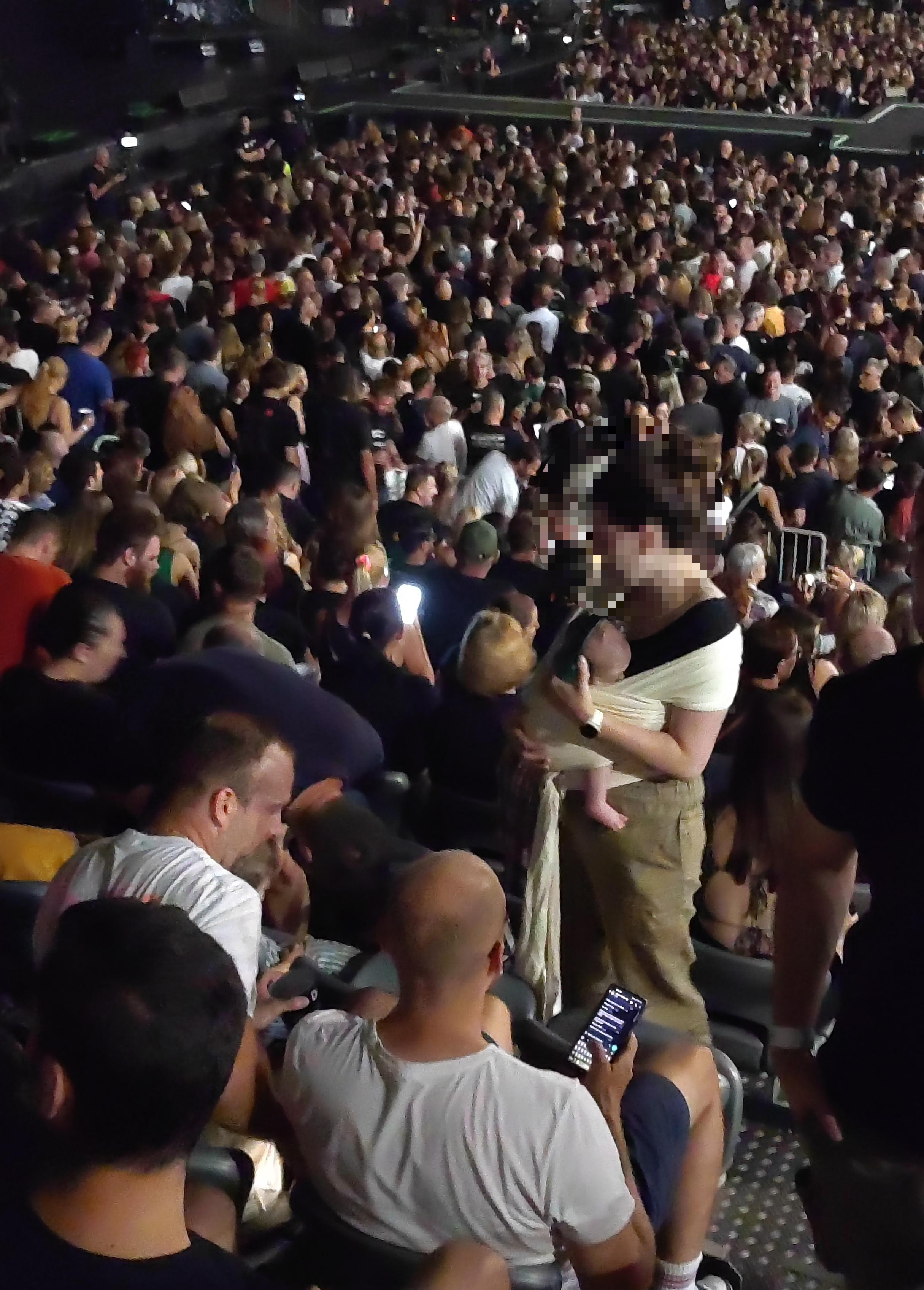 Psychologist Lina Đulvat Bučević says, however, that there is no age limit when children can be taken to a concert.
– He always moves with the condemnation of his parents. In this case, the child was with his mother, who obviously responsibly protected the child from the noise, and given that it was in a scarf, the light effects probably did not bother her – says Đulvat Bučević.
He adds that it is clear that safety measures should be taken care of, that children are not in a big crowd, that the space is not smoky and that they are protected from noise…
– Parents also take their children to weddings, so we can often see that when they are sleepy, the children fall asleep in the stroller or wherever they are – believes Đulvat Bučević.
And psychologist Tanja Dejanović Šagadin sees nothing too bad in this.
– If the child is protected by headphones and a scarf, I don't see a problem. After all, until a few months ago it was in the stomach and as such it was also exposed to vibrations and noise. The child must have been sleeping with the mother – says Dejanović Šagadin.
On the other hand, doctors do not approve of this situation and consider it completely inappropriate.
Pediatrician Assoc. Ph.D.Sc. Iva Hojsak, deputy director of the Clinic for Children's Diseases in Klaićeva, says that exposure to so much noise, crowds, smoky and suffocating spaces is absolutely not right.
– The question is whether the headphones were properly placed, and too much noise can damage hearing. Furthermore, light effects are not good because they can lead to seizures in epileptics. With such young children, it is not even possible to know whether they have such diseases. And what if there was a crowding or a stampede – asks the doctor who warns that at that time of the day the newborn should sleep and create a routine of when it is night and when it is day.
Pirnat Dragičević , the ombudsman for children from Helenca , says that in accordance with the provisions of the Family Law, parents have the right, duty and responsibility to take care of the child.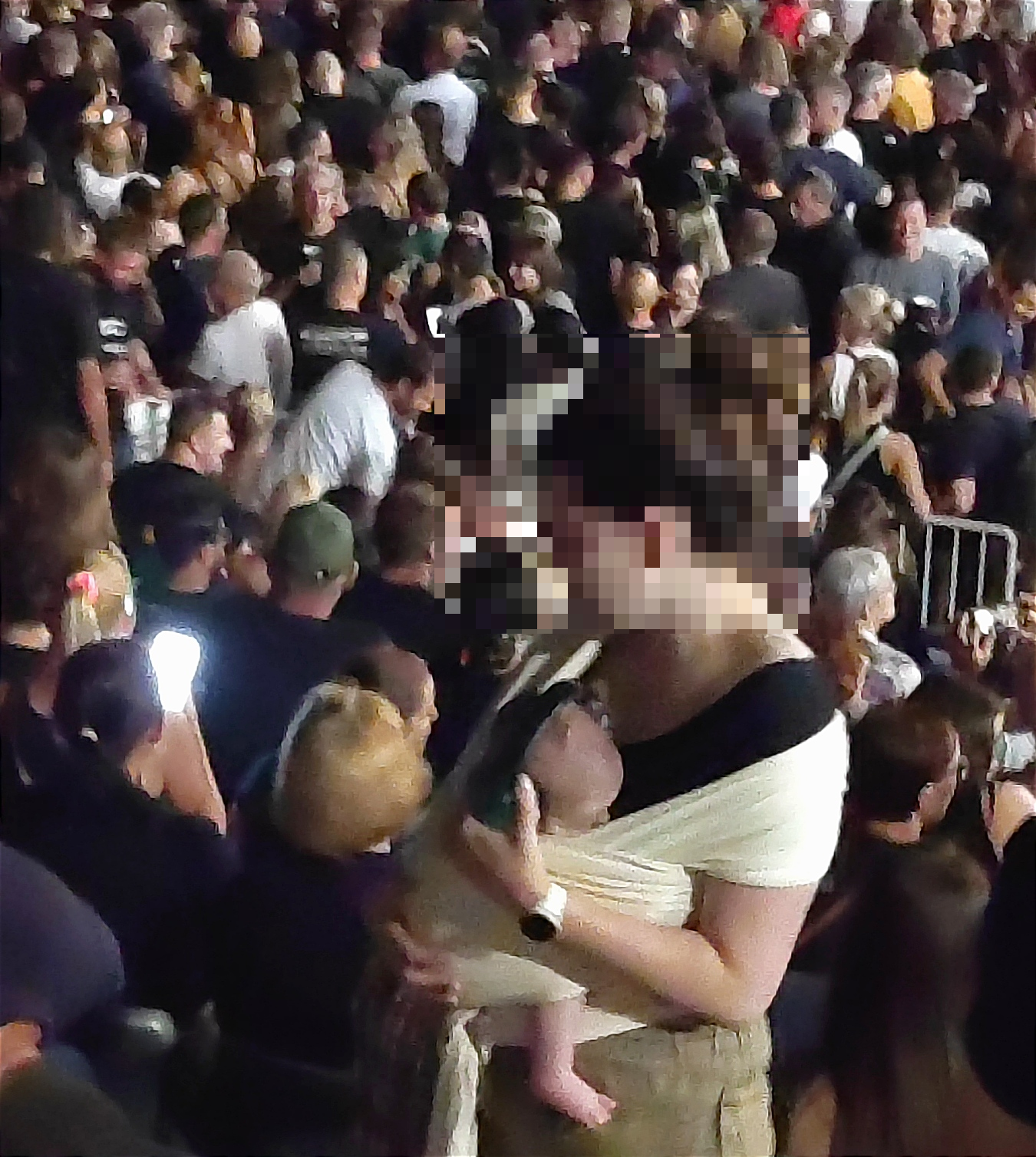 – Parents are obliged to provide parental care in accordance with the child's developmental needs and capabilities, and regarding individual aspects of parental care, they are obliged to discuss and communicate with the child in accordance with his age and maturity – says the ombudsman and adds that we do not have more precise information about the case, so she cannot comment on it in detail.
We also tried to get information from the organizers whether babies are allowed to come to the concert at all, but we did not get an answer. Unofficially, we have learned that children under the age of two are not allowed to attend concerts. From two onwards, they can, but with a purchased ticket, with the fact that for the specific concert there was a recommendation that no one under the age of 14 should come.
As we found out, there were several children at the concert, but supposedly all of them were related to the band members, their families and friends because Martin Lee Gore was celebrating his birthday on the day of the concert.