Entertainment
People trolled Deepika Padukone for wearing goggles and raincoat at the airport at midnight
Deepika Padukone gets Trolled for airport Look: A few days ago, Deepika Padukone was trolled for her orange bikini in the film 'Pathan'. Now one of her orange dresses is again weighing on her. Deepika Padukone, who was seen at the airport late at night, is getting trolled on social media because of her look.
Fans often watch the fashion and style of celebrities very closely. This is the reason that whether it is an airport or an event, there is often a lot of talk about the fashion of celebrities. Deepika Padukone was also seen at the airport late on Sunday night. Although there is a lot of talk about the beauty of Deepika, but seeing the new look of the actress at the airport, the fans have beaten their heads. The reason is also similar. Now seeing Deepika reaching the airport in the middle of the night, it is also bound to raise the question of the fans. But this thing does not end here, rather people have started asking strange questions on her dress as well. A few days ago where Deepika was trolled for orange bikini in 'Pathan', now she again appeared in orange dress, but this time her avatar was completely new.
On Sunday, Ranveer Singh alone reached the reception of Siddharth Malhotra and Kiara Advani. Now seeing her alone everyone was wondering where is Deepika. After this, a video of Deepika Padukone's airport surfaced late at night. In this video, Deepika was seen wearing dark glasses at the airport at night. Apart from this, the orange trench coat worn by the actress is now being called 'raincoat'.
Deepika was seen in full orange color dress from top to bottom. She wore orange hoodie and orange tights as well as orange court. People are calling this court of her as 'Raincoat'.
One user wrote on this video, 'My raincoat is not available.' While another user wrote, 'Why did you come wearing raincoat and wearing shades at night?' Another user wrote, 'What? Is this raincoat? How do you sit in the pledge wearing such clothes?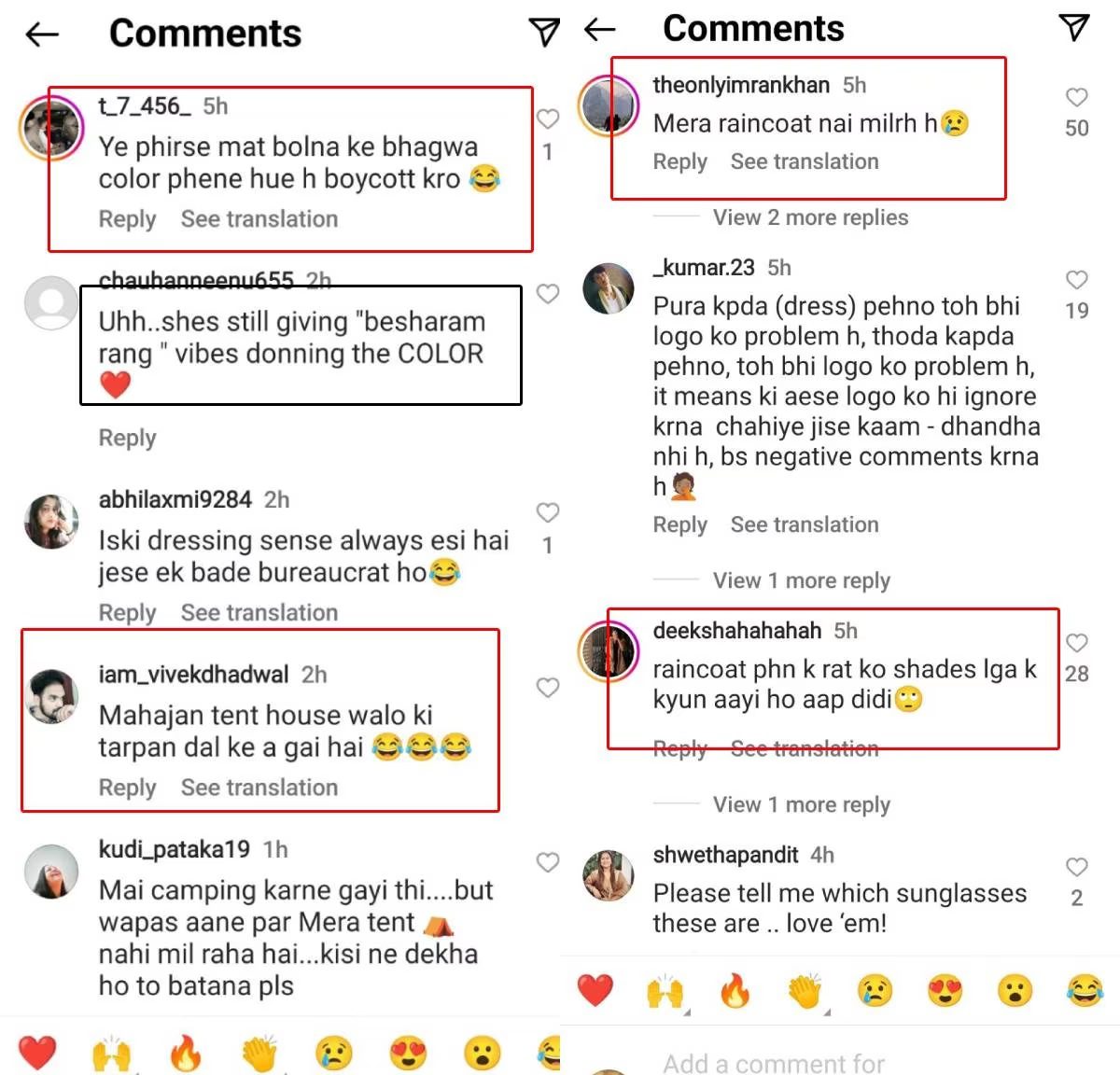 Now only Deepika will be able to tell about the comfort. By the way, Deepika's fashion style is often in the headlines. Once in an interview, in a question on her clothes, Deepika had also said, 'Sometimes you may like what I am wearing and sometimes you may not like it. But I don't get ready for you, I wear what I like.
Talking about the work front, the flag of success of 'Pathan' of the actress has been buried. These days Deepika is shooting for director Siddharth Anand's film 'Fighter' with Hrithik.