News
Realme 11 Pro Review: Premium-looking smartphone on a budget
Recently, the Realme 11 Pro was released in India alongside the Realme 11 Pro Plus. The two smartphones are almost identical with a few differences.
There's a price difference of ₹4,000 (~$50) between them. This sum is considered high in developing nations like India but you do get some notable upgrades for the asking price.
Further, the lineup goes head-to-head with the Redmi Note 12 Pro series, which also consists of two phones. In fact, it undercuts with cheaper pricing.
This makes the Realme 11 Pro priced at ₹23,999 the cheapest of all four handsets. So the question arises whether it is worth buying as you would be saving some money that could be either spent on accessories or some other stuff.
Having used the Realme 11 Pro for the past few days, courtesy of the Indian division of the brand, I have the answer to the above question. Before I share my thoughts, I would like to let you know that Realme had no editorial input in this article.
With that out of the way, below-listed are the reasons why I think you might or might not consider buying the Realme 11 Pro.
A design like no other
Usually, budget and mid-range smartphones are known to sacrifice design and build to accommodate other features. There are only a few handsets on the market that focus more on the look part, and Realme 11 Pro is one of them.
In my view, the Realme 11 Pro is the best-designed smartphone under ₹25,000 in India right now. It succeeds the Oppo F21 Pro which was released a year ago.
It comes in two variants, one with a faux leather back and the other with a plastic rear panel. The brand sent me the former in beige color. You can get the leather version in green as well, while the plastic variant is limited to black.
The phone feels comfortable to hold and does not feel heavy despite weighing around 191g. It also does not seem thick though it has a thickness of about 8.7mm due to its curved design.
The handset not only has a curved back but also a curved display on the front. The rear is dominated by a giant circular camera island which gives it a premium look.
The power key and the volume rocker are placed on the right edge. While dual SIM card slot, primary microphone hole, USB Type-C port, and main speaker grille can be found at the bottom. Finally, the top side only has a secondary speaker grille and another microphone hole.
The only thing that takes away the premium feeling is the cheaped-out vibration motor present inside the device. The haptics are not up to the look and feel of the product.
Pleasing display and speakers
The Realme 11 Pro sports a 6.7-inch centered punch-hole curved OLED display with a reliable optical fingerprint sensor underneath it. The 10-bit panel comes with a resolution of 2412 x 1080 pixels (FHD+), a 120Hz refresh rate, and a 360Hz touch sampling rate.
You get five color modes, and by default, it comes with 'Vivid'-enabled. If you are into true-to-life colors, you can either opt for 'Natural' or 'Cinematic' modes. On the other hand, if you want punchier colors than the default profile, you can select 'Brilliant'.
The display gets enough bright under direct sunlight and is very dim in a dark environment. The 2160Hz PWM dimming further elevates the experience of using the phone in different lighting conditions without straining your eyes.
The refresh rate automatically switches between 60Hz, 90Hz, and 120Hz depending on the content on the screen without any stutters. You can also force the panel to refresh at either 60Hz or 120Hz.
The palm rejection for the curved screen is really good as I rarely faced any accidental touches. However, despite supporting HDR10, HDR10+, and HLG, the panel cannot play HDR content on streaming platforms, except for YouTube.
The display is paired with a good set of dual stereo speakers. They don't support Dolby Atmos but sound fine nevertheless.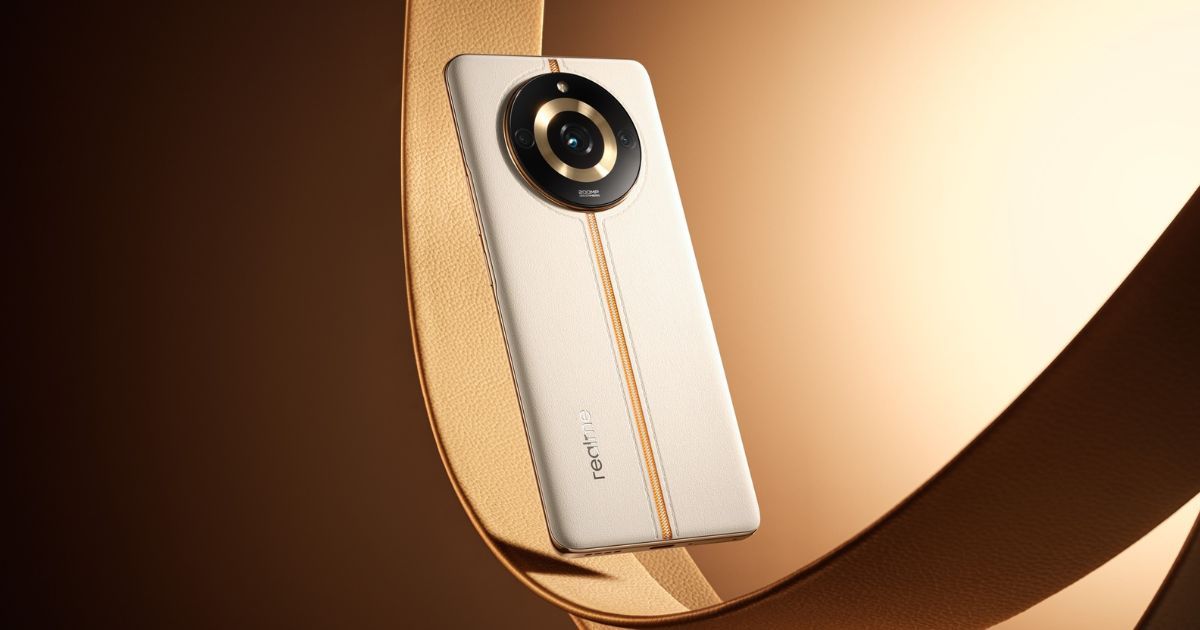 Lasts longer and charges faster
The Realme 11 Pro is backed by a 5,000mAh battery. It can easily last a day on a full charge.
If you are not a heavy user, you can use it for more than a day without any hassle. The device's battery is well-optimized to use for a longer period of time.
At the same time, it charges quickly at a maximum rate of 67W. It takes about 45 minutes to reach 100% from 20%.
The handset ships with an 80W charger and the required cable.
Fewer yet capable cameras
The Realme 11 Pro only has a single usable rear camera though the module looks gigantic. It arrives with an OIS-assisted 100MP primary sensor paired with a 2MP depth sensor. On the front, it has a 16MP snapper.
The main camera can output decent pictures under good lighting conditions. The colors are punchy (non-natural) with boosted red/green. Most consumers would like these eye-catchy images that are social media-ready.
HDR processing can be a hit or miss. You never know whether you would get balanced, overexposed, or underexposed pictures.
The image quality takes a hit under low light. However, you mostly get blur-free pictures, just like during the daytime. Enabling 'Night' mode can result in slightly better output.
As for the front-facing camera, it outputs good images only when the lighting is perfect. If you have a strong light source directly hitting on your face, you will get an unnatural picture.
There's a 'Street' mode for the rear camera offering two focal lengths, such as 26mm (1x) and 52mm (2x). In this mode, you can enable 'Auto zoom' to zoom into a specific object in the frame by simply tapping on it.
But I enjoyed using the customizable aperture the more. You can click macro and product shots using this feature. The images do lack details as the feature uses digital zoom.
Simply put, Realme has tried to balance the lack of additional cameras with software. But it only works to some extent. I did miss the ultra-wide camera during my time with the product.
Finally, video recording is average like most of the mid-range smartphones on the market.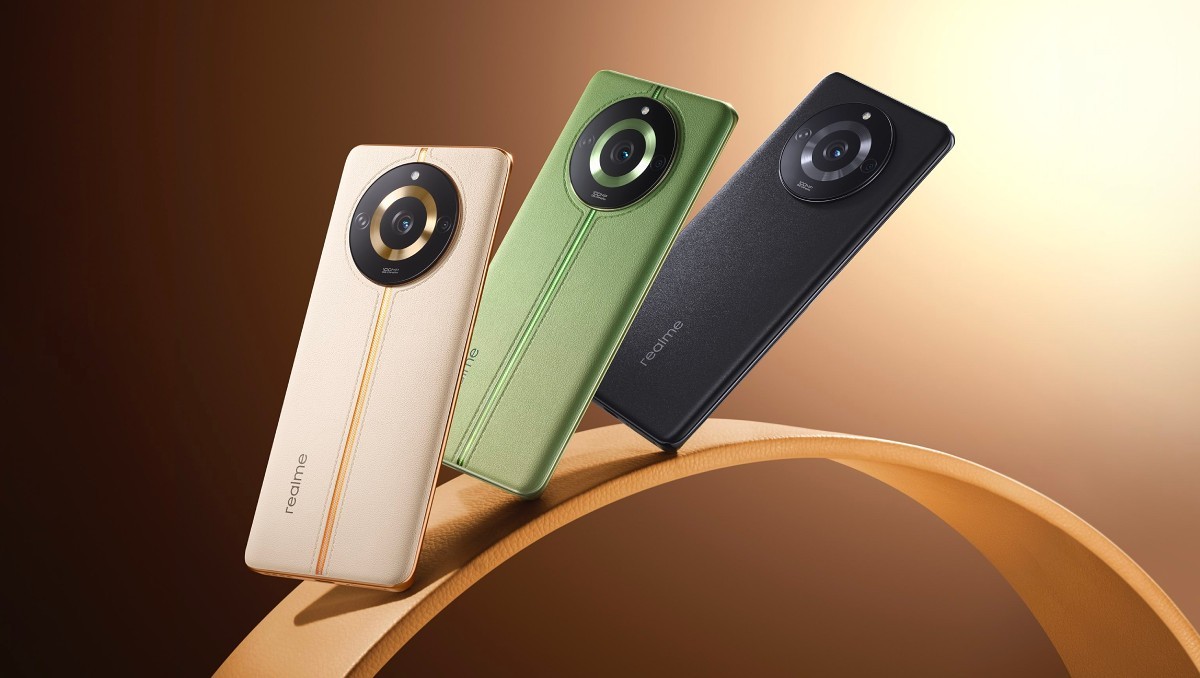 Good enough performance
The Realme 11 Pro is powered by a MediaTek Dimensity 7050 SoC. Though the chip sounds new, it is nothing but a renamed Dimensity 1080.
This chipset is paired with LPDDR4x RAM and UFS 2.2 storage. You can check out the screenshots to know how the device performs on benchmark apps.
As far as real-world usage is concerned, I did not face any stutters. I am not a gamer but do play Pokemon Unite at times. The game plays in 'High' graphic settings by default, which is a step down from 'Highest'.
The thermals are well-controlled. The phone does not heat abnormally. But the 5G reception left me wanting more. The speeds are very slow (~1Gbps) at my home compared to what I get on other devices (~2Gbps). Even the mobile hotspot performance is not up to the mark with bandwidth fluctuations.
Questionable software practices
The Realme 11 Pro boots Realme UI 4.0 based on Android 13. The brand promises two Android updates and three years of security updates. Basically, it runs a slightly customized version of ColorOS like OnePlus phones.
I personally rank ColorOS as the second-best Android skin after One UI. The software is smooth and responsive.
But the implementation of promotions (ads) in Realme UI is as shady as what I experienced on Funtouch OS-running iQOO Z7.
There is no straightforward option to turn off app scanning, which triggers after the installation of apps from the Google Play Store. When this happens, a full-screen recommendation page is thrown on the screen.
To stop this from happening, you have to disable a system app called 'SecurityAnalysis' under Settings. Regular consumers wouldn't know these things and will experience unwanted ads on the product they have already paid for.
Almost all first-party applications also spam you throughout the day with multiple notifications. You have to disable the notifications and never open these apps to safeguard yourselves.
Finally, there are a ton of pre-installed applications. But thankfully, you can uninstall most of them.
Closing Remarks
As you can grasp from above, the software is the Achilles' heel of Realme 11 Pro. If you can forego that, it is a stellar product with little to no shortcomings.
The closest competitor is Redmi Note 12 Pro, which is ₹1,000 costlier. The Redmi handset neither has an attractive design nor feels good in hands. It also has poor thermal management and average battery life.
But the Redmi Note 12 Pro has a better display and speakers. In fact, along with Redmi Note 12 Pro Plus, it is the best media consumption device under ₹30,000. Additionally, it offers better 5G performance as well.
Therefore, if you consume so much content on mobile devices, the Redmi Note 12 Pro is the one you should buy. Whereas, if want a sleek smartphone and save some money, the Realme 11 Pro is the one for you.
Either way, we suggest you try these phones in person before making a decision.