Entertainment
Suhana Khan, Palak Tiwari Shanaya Kapoor, 5 Gen-Z actresses who aced the cobalt blue trend
Cobalt Blue is trending and the Gen-Z actress of Bollywood are jumping on the trend train while effortlessly nailing it. Read on to take a closer look.
The allure of fashion lies not only in its ability to evolve but also in its captivating influence on celebrities and the masses alike. One trend that has recently swept across Bollywood is that of the mesmerizing hue of cobalt blue. This beautiful and vibrant hue, with its captivating charm, has effortlessly transcended generations and captured the hearts of Gen-Z actresses.
So, why don't we delve into the fashion prowess of five young talents – Suhana Khan, Palak Tiwari, Shanaya Kapoor, Janhvi Kapoor, and Ananya Panday – as they confidently embraced the cobalt blue trend and made it their own? Join us on this sartorial journey as we explore how these young stars aced the cobalt blue trend with unmatched grace and panache.
5 Gen-Z Bollywood actresses who have jumped on the cobalt blue trend train
Suhana Khan:
Suhana Khan, the epitome of elegance and grace, made a grand entrance in a stunning cobalt blue saree by the renowned designer, Arpita Mehta. The saree adorned with delicate crystal droplets on the edge exuded sophistication, while the shimmery beads and sequin-laden blouse added a touch of glamour to her ensemble. With every step she took, Suhana mesmerized onlookers, proving that her impeccable sense of style is a force to be reckoned with.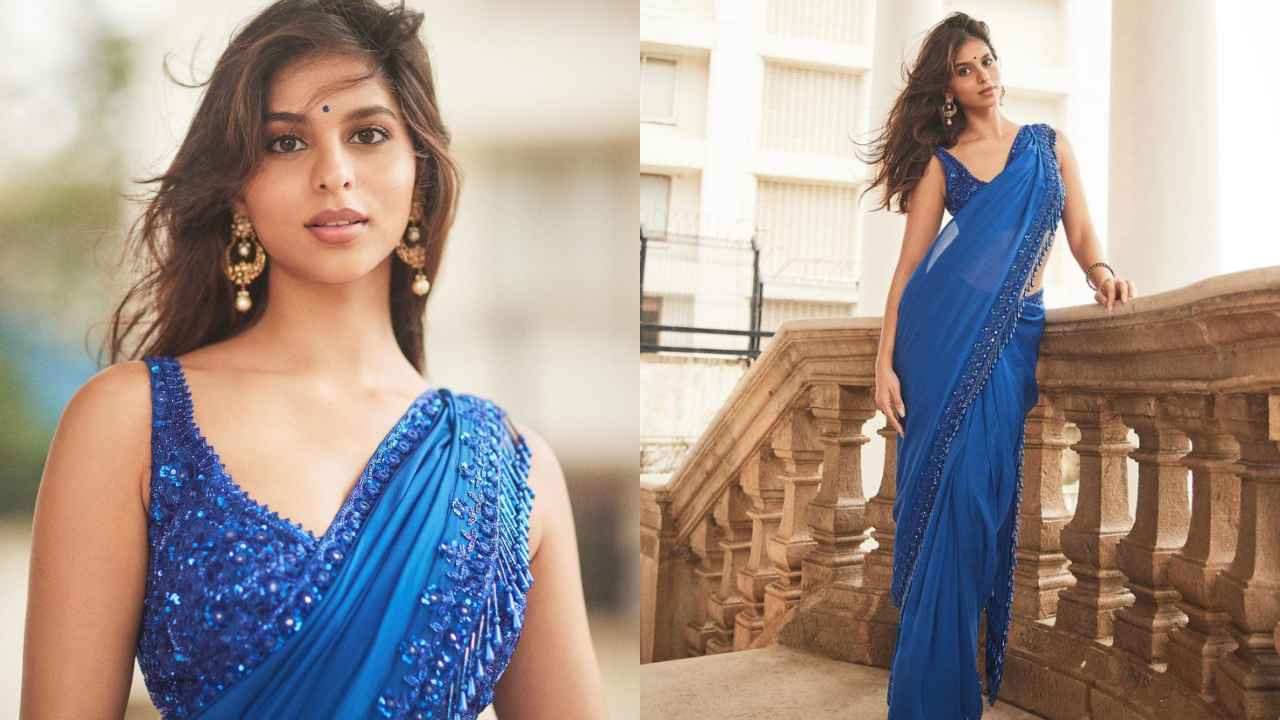 Palak Tiwari:
Palak Tiwari, the rising star on the Bollywood horizon, confidently embraced the cobalt blue trend in a mesmerizing co-ord set by Anikate Satam. Her one-shoulder shimmery cropped top beautifully complemented the ruched metallic skirt, radiating confidence and boldness. Palak's choice of attire showcased her flair for daring fashion, leaving a lasting impression on fashion enthusiasts and inspiring them to embrace their uniqueness.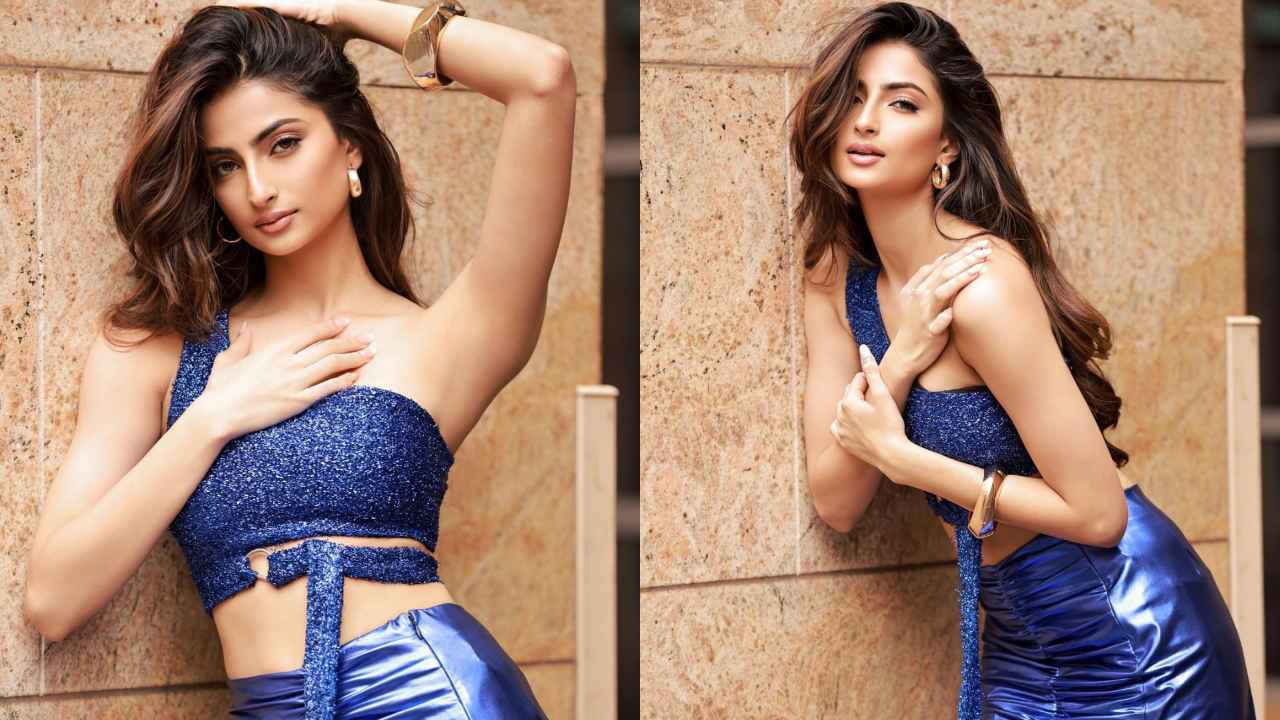 Shanaya Kapoor:
Shanaya Kapoor, with her radiant smile and enchanting style, stepped into the spotlight with a sequin-laden sleeveless mini-dress designed by PINKO. The plunging neckline, adorned with a cute balloon design, effortlessly captured the essence of her youthful exuberance. Shanaya's fashion statement in cobalt blue showcased her ability to effortlessly blend glamour with sophistication, making her a style icon for Gen-Z.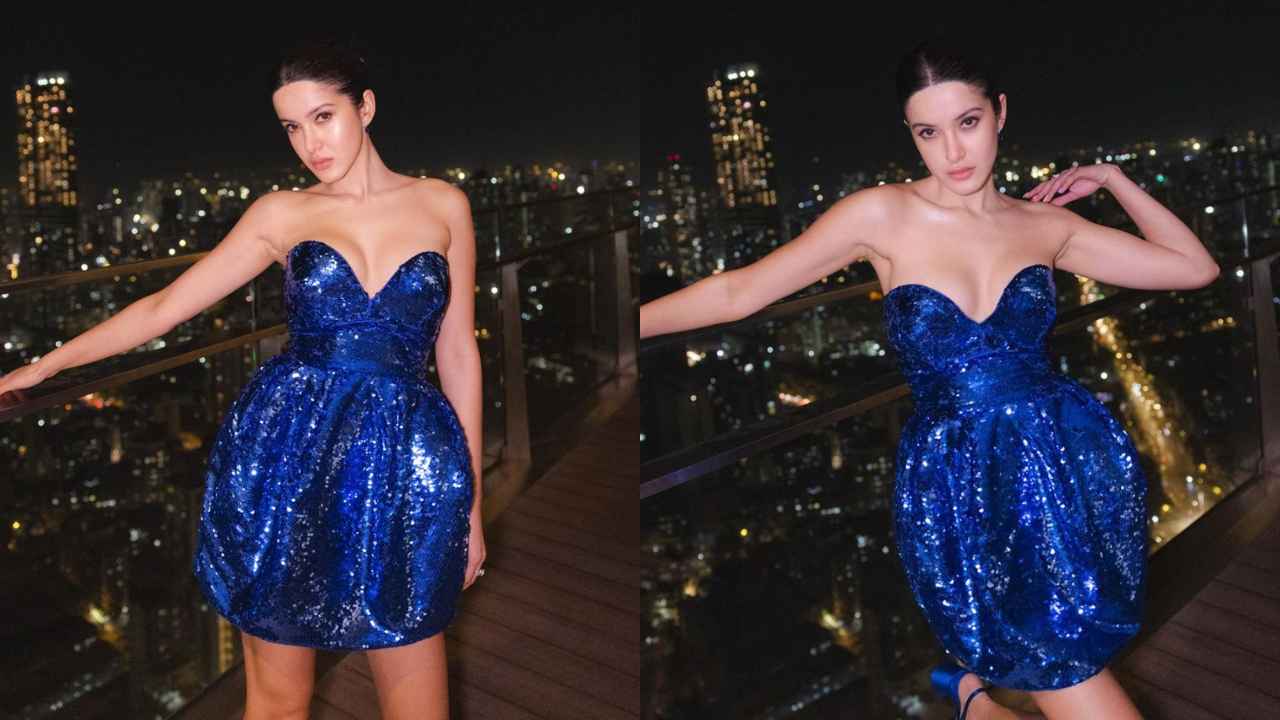 Janhvi Kapoor:
Janhvi Kapoor, the embodiment of poise and elegance, graced the red carpet in a cobalt blue floor-length gown by the iconic fashion house, Versace. The gown featured full sleeves, a cut-out neckline, and a daring thigh-high side slit, exuding timeless glamour with a modern twist. Janhvi's choice of cobalt blue demonstrated her love for classic fashion.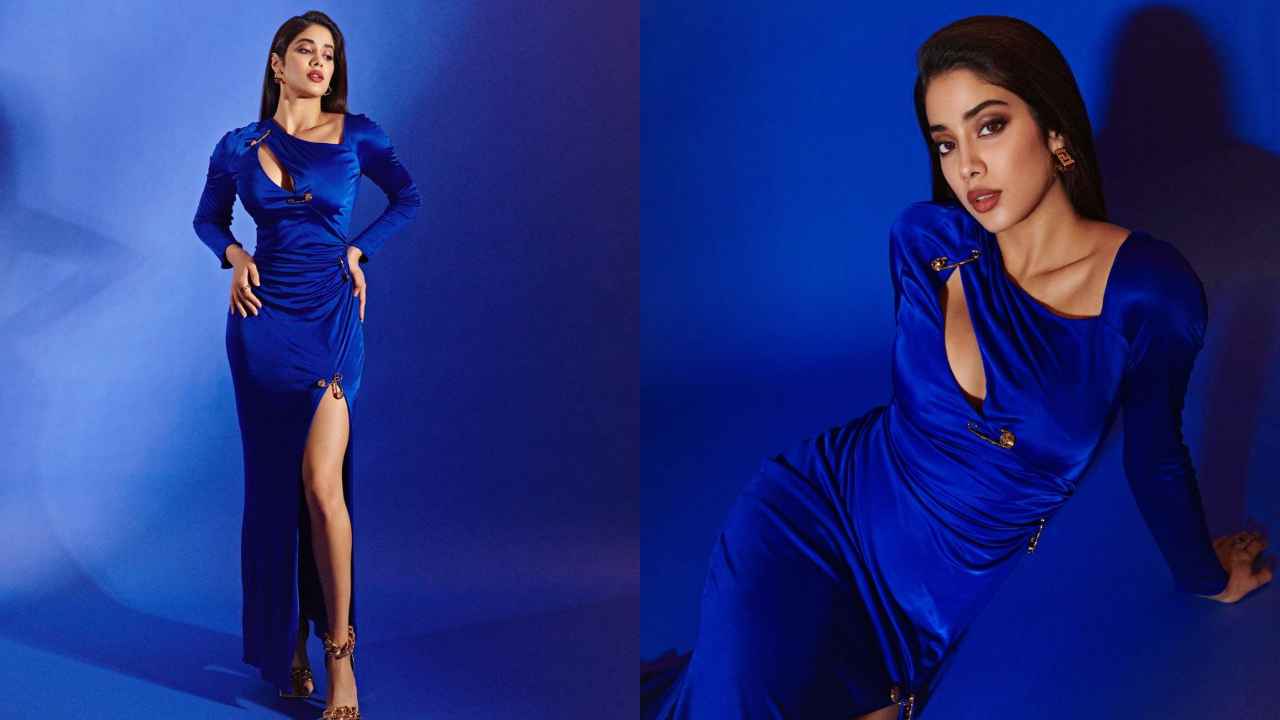 Ananya Panday:
Ananya Panday, known for her effervescent personality, embraced cobalt blue with her signature playful flair. She opted for a co-ord set designed by Rimzim Dadu, featuring a sleeveless blue tube top with stylish lines, paired with a floor-length sheer skirt made of delicate leaf lace. Ananya's fashion choice showcased her youthful and whimsical charm, inspiring others to embrace their inner fashionista without hesitation.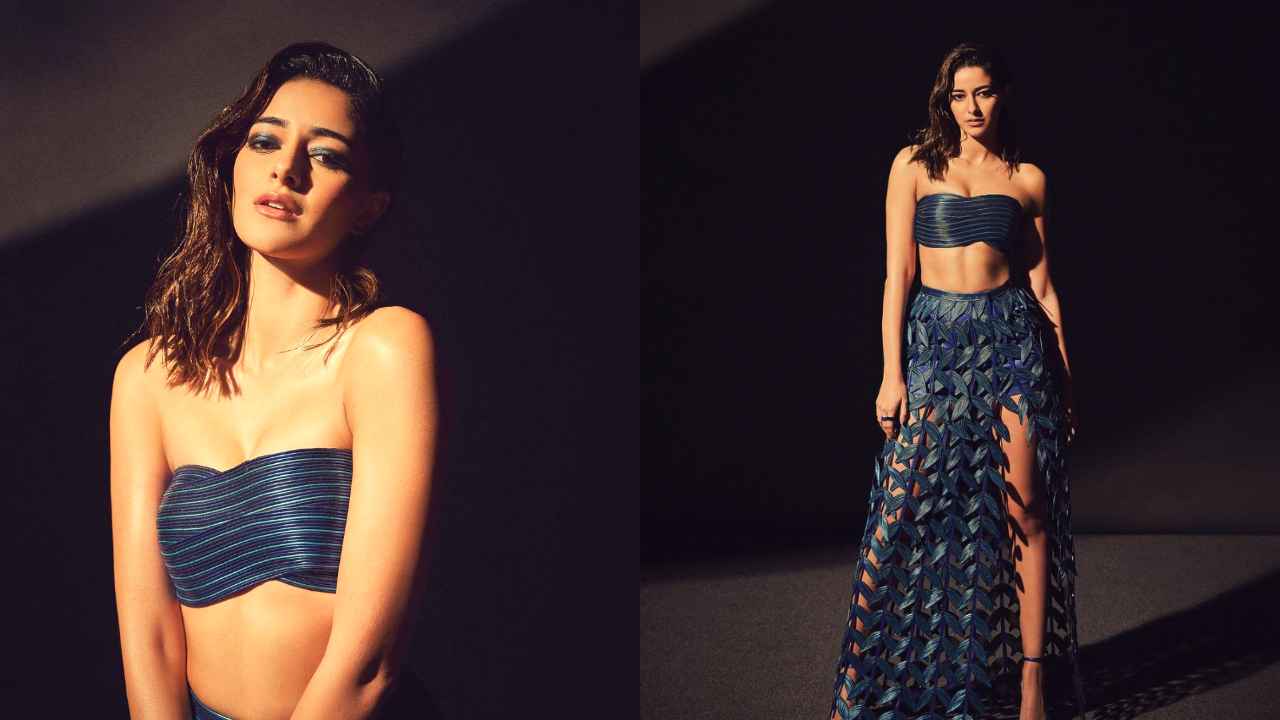 The cobalt blue trend has undoubtedly taken Bollywood by storm, with Gen-Z actresses wholeheartedly embracing its captivating allure. Suhana Khan, Palak Tiwari, Shanaya Kapoor, Janhvi Kapoor, and Ananya Panday have effortlessly demonstrated their impeccable fashion sense, elevating the trend to new heights.
So, which one of these outfits is your favorite? Have you added cobalt blue to your wardrobe yet? Comment below to share your thoughts, opinions, and experiences with us.
Source: pinkvilla