News
Tim McGraw's Daughter Shows Weight Loss Progress after She Was Blasted for Being Overweight & Displaying Body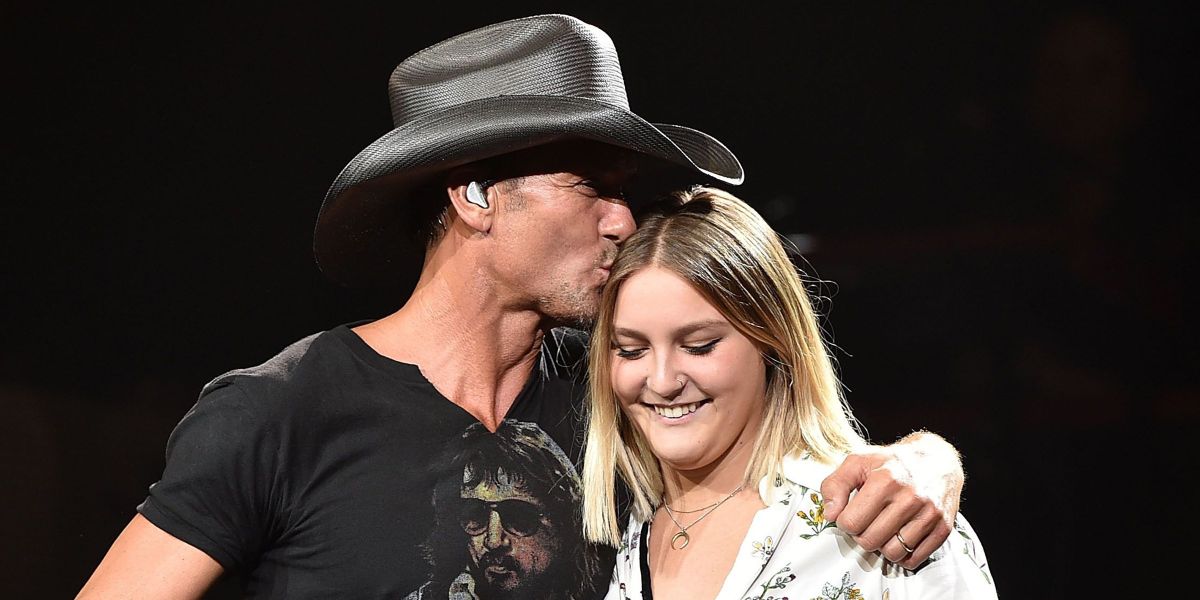 The country musician Tim McGraw is the proud father of three lovely girls. He shares his daughters with his wife, Faith Hill, and the two could not be more in awe of their children. However, in 2021, the country singer was riled by some less-than-friendly comments left by internet users on the Instagram page of his daughter, Gracie McGraw.
The "Don't Take the Girl" singer's oldest daughter was criticized after posting images of herself in revealing clothes. Instagram users flocked to her comment page to comment on her figure. Many judged her, saying she looked overweight, unwell, and many other cutting comments.
In the images, Gracie was captured sitting down in a chocolate-brown top and bottom. The post was accompanied by a simple caption, saying, "Love Her." In response, commenters posted demeaning judgments of her weight, with one posting, "Extremely unhealthy."
Others responded with similar enthusiasm, saying, "You look absolutely amazing keep up the hard work it's paying off."
Other users chimed in, calling the oldest McGraw sibling "thick" and "overweight." In another photo Gracie posted, she showed off a new bikini. In the caption, she confessed that she often felt uncomfortable wearing bikinis and was working on her self-image. In response, one user went so far as to compare her to her mother.
Tim McGraw's Daughter, Gracie, Shows Her Weight Loss
Recently, Gracie fired back at the naysayers on her Instagram page by posting a workout video. In the clip, Gracie could be seen doing a whole array of different exercises meant to burn fat and shape her figure. She looked excellent in reddish-brown workout clothes, sweating and lifting weights. She captioned the post:
"I love @sotomethod This is me at my most vulnerable lol."
The famous singer's daughter mentioned she used the soto method to maintain her figure. Fans were mad about the honest, open clip, and many encouraged and applauded her efforts, and one commenter even mentioned Gracie inspired them to try the soto method as well.
Others responded with similar enthusiasm, saying, "You look absolutely amazing keep up the hard work it's paying off," and "You look good keep up the hard work." Many said seeing her put in the effort inspired them to do the same and stick to their own workout regimes.
Besides Gracie, Faith and Tim are the parents of two younger daughters.
In response to people who commented they were looking to try the same workout routine as Gracie, the oldest McGraw daughter responded that it was most definitely worth giving it a try. The exercise consisted of many different exercises, including some yoga poses.

A user who commented on Gracie's Instagram, January 2021 | Source: Getty Images
Gracie started the video lying on her side, facing the camera. She followed the intro shot with one of her doing a few yoga poses and doing short bursts with comfortable weights, starting with her arms in front of her and ending by her side. She finished the video with hip and leg exercises.
What Does Tim McGraw Think About His Daughter and Who Is She?
Gracie's famous father responded to the online negativity by saying he's unbelievably proud of his daughter for being a mature, independent, self-assured young woman. He said he and his wife, Faith, have tried their best to raise young women who aren't afraid to speak out and voice their opinions:
"Gracie, our oldest daughter, is an actress in L.A., and she makes me proud every day because she's such a strong, independent young lady who speaks her mind. And she makes me proud every day of the way she lives her life."
Gracie was born in 1997, on May 5. She completed high school and graduated from New York University. After finishing her higher education, Gracie took a leap and moved to L.A. to pursue her dreams of becoming an actress.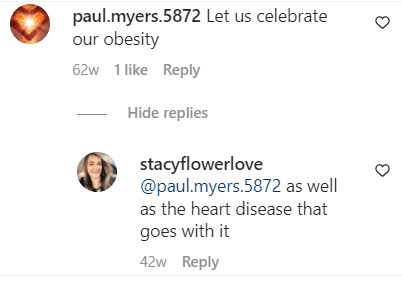 Users commenting on Gracie McGraw's Instagram | Source: Getty Images
Her father explained that Gracie chose a creative career, just like her parents. She has already tried her hand at acting with her appearance in Tyler Perry's "If Loving You Is Wrong." She also inherited her mother and father's musical talents, although she has mainly exhibited these on social media so far.
In 2020, Gracie also appeared alongside her dad in an episode of "Be My Guest with Ina Garten." In the episode, the father-daughter-duo put their cooking skills together to bake a Coca-Cola cake. She had a taste of her mother and father's exciting careers when she appeared on stage with her dad at Nashville's Bridgestone Arena in 2015.
Besides Gracie, Faith and Tim are the parents of two younger daughters. Their middle child, Maggie McGraw, was born on August 12, 1998, and she completed a Master's degree at Stanford University. The youngest, Audrey McGraw, was born in December 2001. She graduated high school and is pursuing a career in entertainment.
Tim and Faith have opened up about their parenting philosophies, saying they've always tried to raise their girls to be self-assured and unafraid to speak up for what's right. The mom and dad believe their kids turned out even better than they could have expected, and they are exceptionally proud of their daughters. Tim said:
"They're very outspoken in their beliefs and what they believe in. They don't tolerate injustice for anybody, expected for themselves or for anybody else. And they speak up about it. And I'm really proud of that."
Tim elaborated about his daughters, saying even when they're around him, they don't let anyone speak for them or walk over them. With a laugh, he said game nights at their house are often ruled by the girls, while he rarely has a gap to say anything. He often merely tries his best to answer a question.
Tim has no problem with his daughters ruling their household. The country musician admitted it makes him proud to see his daughter stand up for themselves and commented, "We have raised very, very independent, vocal young ladies, and I'm very proud of that."