Entertainment
UOB card application surges in S'pore due to privileged access to Taylor Swift tickets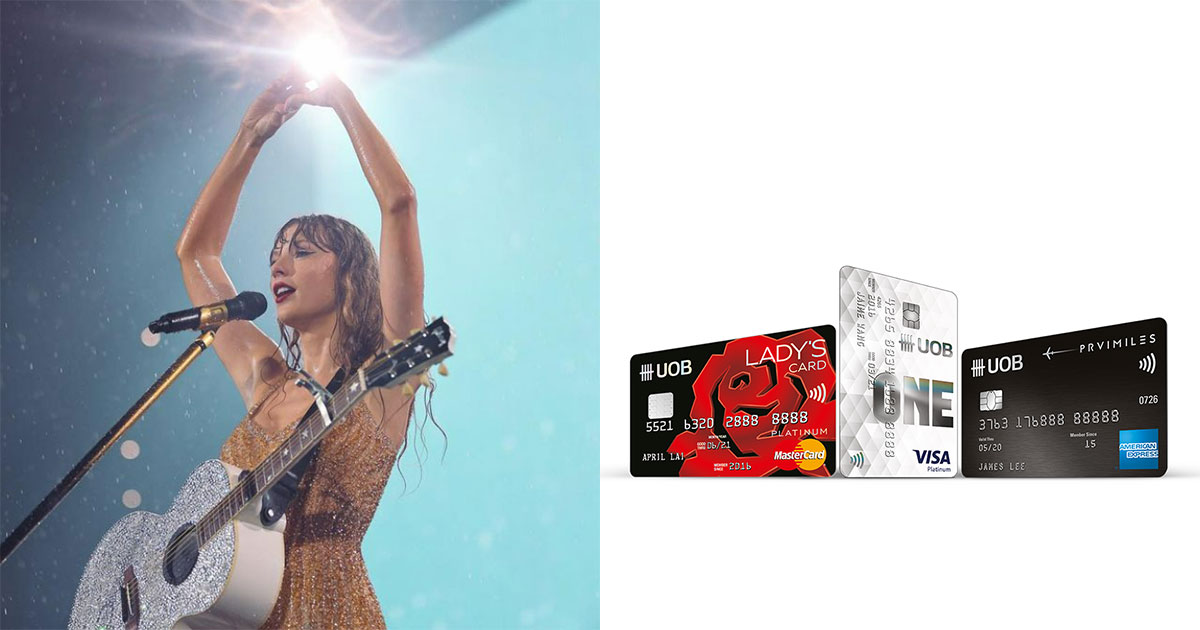 UOB debit and credit cardholders are probably finding themselves more popular these several days.
This was after it was announced that the bank's credit and debit cardholders will have privileged access to the pre-sale window and general on-sale reserved ticket allotment for Taylor Swift's The Eras Tour concerts in Singapore.
And it is not surprising that applications for the plastic cards have surged.
Jacquelyn Tan, UOB's head of group personal financial services, told Mothership that preliminary data has shown that card application volumes on June 21 surged very significantly as compared to the daily average so far this month.
This was "very likely" due to the announcement that morning about the privileged access, she said.
No exact numbers were revealed though.
For those who are trying to get their hands on a new card, you might be in luck as the anticipated increase in volume has been taken into account.
"Prior to the announcement, we had anticipated a surge in card applications, and had taken proactive steps to handle the uptick in volume such as increasing the capacity of the relevant business units handling these applications," Tan added.
"Our staff are working as fast as they can to process the applications, and we hope to fulfil our Swifties' Wildest Dreams come July 5."